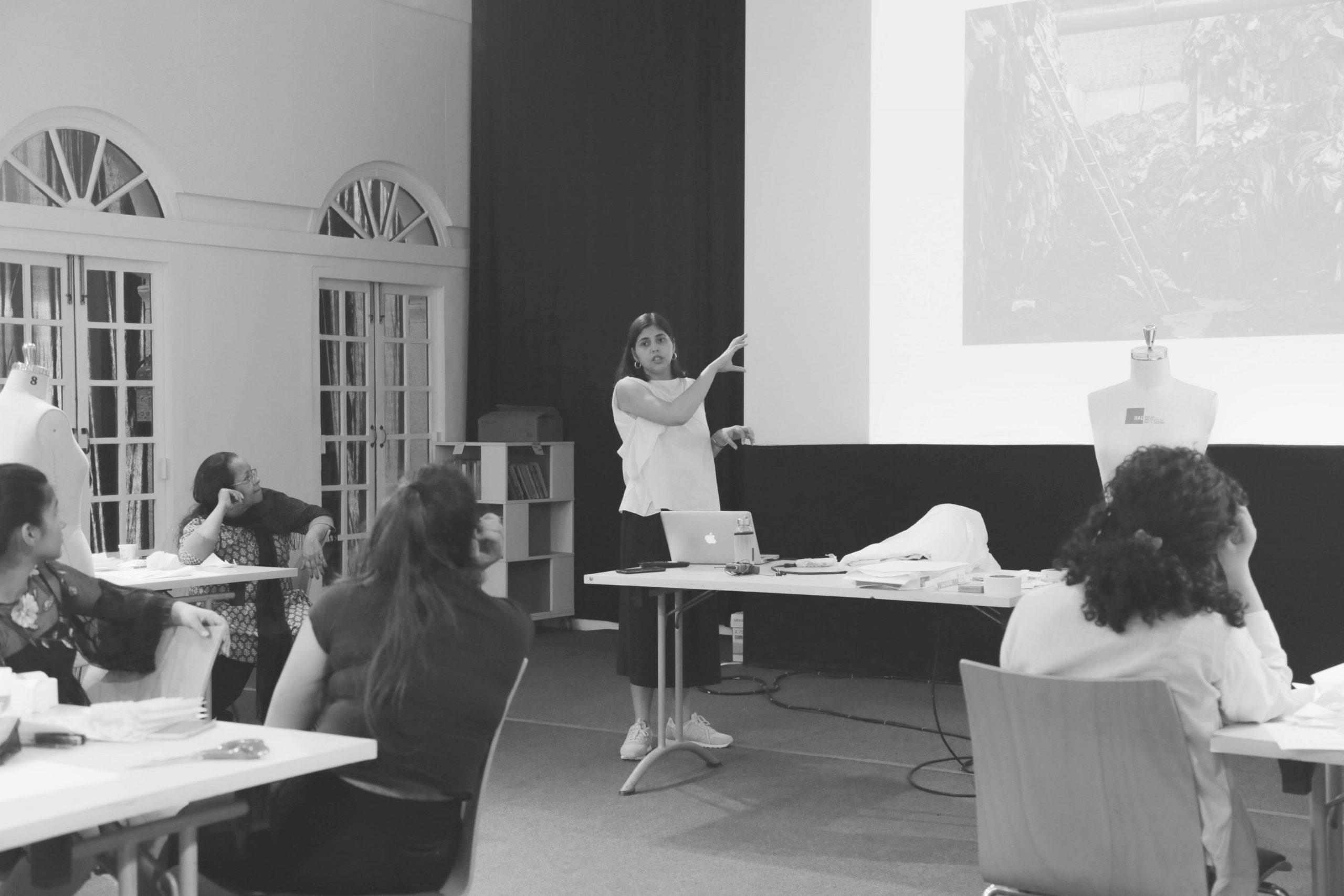 DESIGN PRACTICE – RESEARCH – ACADEMICS
Pragya engages as a design practitioner, academician, writer, and researcher.
Her research work is primarily in the domain of sustainability and related themes including zero-waste design, domestic Indian crafts, design pedagogy, and recording community & cultural narratives in her country. She has written and published research papers, conducted workshops as well as spoken at various national and international conferences and symposia.
Alongside academics and research, she runs a small studio called Unpurl wherein she experiments with the techniques of crochet and hand-knitting to design and create contemporary pieces that find function in adornment and lifestyle. This involves working closely with women artisans for not just the creation of products but training them in specific techniques as well.